(image: de beers)
It's often said that Hatton Garden is a great place to buy jewellery and diamonds when in London.  This is because Hatton Garden is known to be the place to buy quality diamonds.  these guys are the experts and have brought the stones straight from the diamond mines so that you get the best price and quality possible.
Hatton garden is filled from top to bottom with workshops, designer studios, shops and polishers.  these guys are part of a community, so if someone is dodgy, you will soon hear about it, and they will either change their ways or leave hatton garden and go elsewhere.
So why is hatton garden an easy place to buy diamonds and jewellery?  Why is it better than going to a jewellers in your local shopping centre?
(image: whydeas.org)
Straight to the source
The main reason is because these guys, as I mentioned before are experts who deal directly with the source of the diamonds.  There already you are saving a wealth of money, because there is no real retail mark up.
Industry experts
The second reason is because these guys work in the industry because they love to do what they do and are not just looking for a summer job or a part time job while they are a stay at home mum.  These people care about their customers and make sure you get the best deal possible.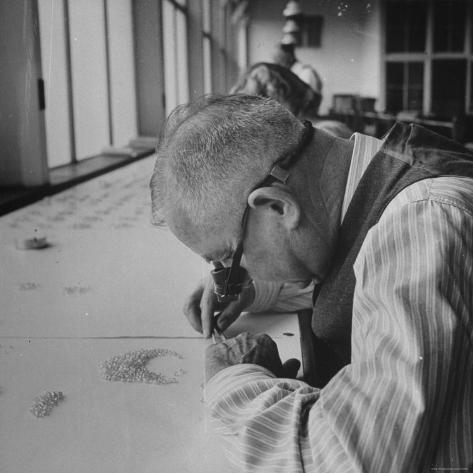 (Image from: All Posters)
Price
The price is a huge factor. Since there is no middle man, the price is considerably more attractive to shoppers.  Hatton Garden has many many stores that can offer a great deal, but they are all likely to have better prices than stores such as H.Samuels.  All independently owned means that the service is as good as the price.
Hatton garden is a place that you will comfortable in and as place that you will get prices and designs that are tailored to you, along with an amazing service that is comparable to the top jewellers in the world.
If luxury is what you want, then hatton garden is the place for you.  
~~~~~~~~~~~~~~~~~~~~~~~~~~~~~~~~~~~~~~~~~~~~~~~~~~~~
Finecraft Diamonds is based in Hatton Garden, London's Diamond District. Online, Finecraft Diamonds can be found at www.approveddiamonds.com. They offer some of the best prices in town so if you're thinking about popping the question and don't know where to start then pay a visit to the shop and Finecraft Diamonds can help you to make the right choice.
Finecraft is also on Facebook and Twitter. Get social with the finest in diamond jewellery.